Using genuine parts will increase the lifespan of your generator and ensures many more hours of comfortable operation. We deliver spare parts, which can be ordered directly from stock via our webshop.
Want to know how Zenoro
can help you?
Feel free to contact us. We look forward to hearing from you.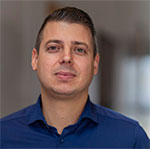 Webshop
All Zenoro spare parts can be ordered quickly and easily via our online webshop. Visit the webshop to order all your spare products. 
We are happy to assist you in finding the right parts for your generator. Many parts are available from stock and can be shipped to anywhere in the world.